ORANGE (Bitter) (Rind of fruit) Citrus aurantium var. amara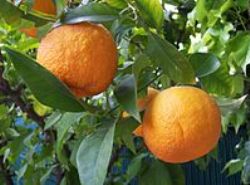 As the name implies, it has a bitter orange aroma reminiscent of a cross between the sweetness of sweet orange oil and the slight bitterness of grapefruit oil.
The Orange Bitter Essential Oil has properties very similar to the Orange Sweet. It is a cheery and uplifting oil and can be beneficial for anxiety, stress and insomnia.
Its aroma and properties are energizing and invigorating and may be helpful in reducing fatigue. Used as a room freshener, orange contains antiseptic qualities. Its aroma calms and soothes the nerves and helps refresh the mind and raise the spirits.
It is non-irritant to the kidneys and been applied to combat colds, constipation, dull skin, flatulence, the flu, gums, slow digestion, and stress.
When used in air diffusion Orange Bitter oil has a relaxing effect which helps to reduce stress and create a sense of wellbeing.  When used in massage, Orange Bitter essential oil can help oxygenate the veins and increase blood circulation.
It appears to have a normalizing effect on the peristaltic action of the intestines, for it is recommended for the treatment of constipation and helping chronic diarrhoea.
Orange Bitter Essential Oil may be used for chronic bronchitis, it is non-irritant to the kidneys and been applied to combat colds, constipation, dull skin, flatulence, the flu, gums, slow digestion, and stress.
Orange Bitter Essential Oil is a good general skin tonic and can help detoxify congested skin. It is particularly beneficial for acne, older, mature skin, dry irritated skin and dermatitis
This oil is beneficial for the immune system, can help with colds and flu and can help eliminate toxins from the body.
Orange Bitter Essential Oil blends well with
Although most essential oils blend well with one another, Orange bitter essential oil blends well with Bergamot, Cinnamon, Coriander, Clary Sage, Clove Bud, Frankincense, Jasmine, Lavender, Lemon, Myrrh, Nutmeg and Sandalwood.
Therapeutic properties
The therapeutic properties of Orange Essential Oil are antiseptic, anti-depressant, antispasmodic, antiseptic' anti-inflammatory, aphrodisiac, astringent, bactericidal. Carminative, diuretic, cholagogue, cordial, deodorant, digestive, fungicidal, stimulant, stomachic, sedative and tonic.
Therapeutic properties explained
Chemical composition
The main chemical components of Orange Bitter Essential Oil are Linalool, linalyl acetate, geraniol, limonene
Extraction
Our Orange Bitter Essential Oil originates in Spain and is extracted from the orange peel by cold-pressing and yields   0.3 -0.5 %.
Precautions
Orange Bitter Essential Oil should not be used if the area of application will be exposed to sunlight for 24 hours due to its photo toxicity will cause sensitivity to sunlight, avoid direct exposure to the sun for six hours after direct application to the skin.