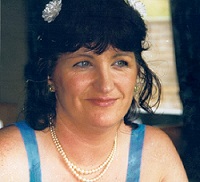 Bernadette and I met in 1997. Bernadette was qualified in all branches of complementary and beauty therapy, from a fully-qualified Aromatherapist through to Reiki Master. I was a senior executive in a company, producing and selling Essential Oils. We decided to form not only a business partnership, but also a marriage partnership. So Unicorn Aromatherapy was formed.
We began our search for the type of suppliers, producers and growers that shared our ethic of the purest, highest-quality products, with the plants grown in the best possible conditions, using the best possible techniques. We contacted and talked with numerous suppliers across the world and drew up a short list. We visited them, inspecting their facilities and talking to them to see if they shared our views of quality and service. We then made our selection and over the years have established a close working relationship with them.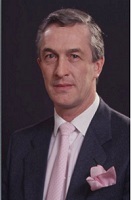 Since Bernadette's death, in 2006, I have continued to run the business in the same business ethic that she and I created, actively seeking the best essential oils throughout the world. Bernadette's legacy of the unique series of blends, beauty and bath products, that she designed, has helped the business continue to grow and we now have customers across the island of Ireland, the United Kingdom and Europe.
We are based in a small community called Doon East about 11 miles outside of Galway, on the West Coast of Ireland.
        Our Mission Statement is quite simple:
            The Highest Quality Products and Services   At the Right Price   Delivered On Time
Quality
At Unicorn Aromatherapy we are passionate about what we do and the products we sell. In our continuous strive for excellence, we only offer 100% Pure Essential Oils which haven't been adulterated or tampered with in any way.
Our quality control procedures include:
Assuring the processes used for quality control from suppliers, growers and producers meet our strictest requirements
Ensuring that the correct botanical name plant has been used in growing
Therapeutic Quality Essential Oils
We use Gas-Liquid Chromatography and/or Mass Spectography testing methodology to confirm product purity and to ensure that we are being supplied with first distillation therapeutic quality oils, not second or third distillation that we allege that venders of the cheaper Essential Oils sell.
Checking the odour of the oil to ensure it has the right characteristics
Checking the oil visually for correct distillation
We have a high turnover of oils as a result of this so you can be assured our oils are always "fresh". We regularly test our stocks for any discrepancies in quality and consistency. Our bottling process is done by hand, allowing us to continually monitor both the aroma and the colour of our products giving them the quality only hand bottling can ensure.
We check throughout the life of the oil that there is no degradation in quality. Oils are stored in sealed flasks, after each of the flasks has been opened for bottling, it is flushed with nitrogen (an inert gas) to expel the air and reduce or eliminate any possible oxidization before closure.
Why blue bottles?
Our further commitment to quality is shown in our choice of blue bottles for our products range. These are significantly more expensive than the standard amber bottles. However, tests, conducted on our behalf, have shown that they reduce the amount of ultra violet light − that part of the light spectrum that causes oxidization and spoils the essential oils − by approximately 30%. 
No animal testing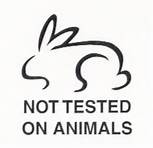 We have taken steps to ensure that our products (or any of their ingredients) are not tested on animals.
The business is currently registered as Sole Trader David G Boulter Trading as Unicorn Aromatherapy registration number 317474