LINALOE WOOD: (Tree) Bursera delpchiana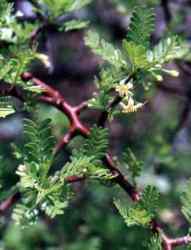 Linaloe wood has a delightful floral-woody fragrance that is similar to Rosewood, is pale in colour and virtually identical in therapeutic action to Rosewood.
When feeling overburdened by the world, this oil will lift your spirits and have a balancing action effect on the mind and body.
It can help treat depression, lethargy, fatigue and other stress-related conditions; Linaloe Wood is a deep sedative. Its aphrodisiac properties are useful to sort out sexual problems such as impotence and frigidity.
It is used with good results in reducing headaches, colds, coughs, fever and infections and is a boost for the immune system.
This Essential Oil stimulates. Secretions of hormones, enzymes, acids and bile, circulation, digestion and other functions.
Linaloe Essential Oil has gentle healing properties and is an excellent oil to use in skincare, as it sorts out dull, dry and oily skin, while having a cell stimulant and tissue regenerating action on the skin which promotes rejuvenation of the skin
Linaloe Wood Essential Oil powerful immuno-stimulant and can make a more pleasant alternative to Tea Tree.It can be useful in treatment of nausea, vomiting, cough and cold, stress, skin diseases, acne etc.
The mild spicy, floral and sweet smell of this oil can serve as an ideal natural deodorant, driving away the bad odour, making you feel refreshed and keeping you safe from bacterial infection.
Linaloe Wood Essential Oil blends well with
Although most essential oils blend well together, Ho wood essential oil blends well with Bergamot, Cedarwood, Frankincense, Lavender, Mandarin, Orange and Ylang Ylang,
Therapeutic properties
The therapeutic properties of Linaloe Wood Essential Oil are anticonvulsant, antiseptic, bactericidal, deodorant gentle tonic.
Therapeutic properties explained
Extraction

Our Linaloe Wood Essential Oil originates from Mexico and is extracted by steam distillation of the chipped wood of the shrub.
Chemical composition
The chemical constituents of Linaloe wood essential oil include Linalool, Linalyl acetate, a – Terpineol, Geranyl acetate, Geraniol.
Precautions
This product is to be avoided during pregnancy, and should not be used on sensitive skin as it is a possible dermal irritant