BAY: (Leaves) Pimenta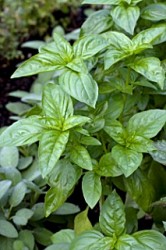 The scent of Bay Essential oil is sweet, fresh and spicy and the oil is deep yellow in colour.
It has uplifting and grounding properties and is said to clear mental confusion and clarify thought processes.
This warming oil is often used in aromatherapy since it is a good antiseptic for the respiratory system, perks up the digestive system, settles stomach pain and expels wind, while promoting confidence, courage and insight.
Use in moderation for the circulatory system and muscles. Topically, it is most often used to combat hair loss and to improve the health of the scalp in general.
Bay was very popular with the Romans, who thought that the herb was symbolic of wisdom, peace and protection. In ancient Greece athletes were crowned with wreaths of bay.
Bay oil blends well with
Bay Essential oil blends well with Cedarwood, Corriander, Clary Sage, Cypress, Eucalyptus, Frankincense Geranium, Ginger, Juniper Berry and  Pine.
Therapeutic properties
The therapeutic properties of bay oil include; antiseptic, antibiotic, analgesic, anti-neuralgic, antispasmodic, aperitif, astringent, emmenagogue, febrifuge, insecticide, cholagogue, sedative, stomachic, sudorific and tonic.
Therapeutic properties explained
Extraction
Our Bay Essential  oil originates from the Caribbean and is extracted from the leaves of a tree that is at least 5 years old and are subjected to steam distillation (salt is often added or seawater used in the still). The extraction usually yields about 0.5-1.5%.
Chemical composition
The chemical composition of bay oil includes; a-pinene, b-pinene, myrcene, limonene, linalool, methyl chavicol, neral, a-terpineol, geranyl acetate, eugenol and chavicol.
Precautions
Bay oil has a high eugenol content and may irritate the Do not use if pregnant.